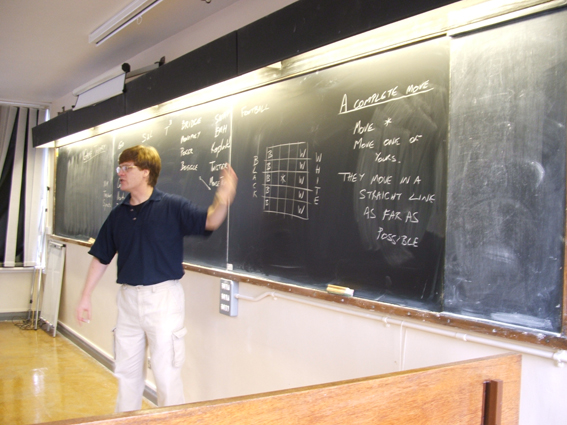 The University of Liverpool Maths Club is aimed at school and college students, from Year 10 up to Year 13, who are keen to experience challenging and enriching mathematics from beyond the school curriculum, and meet others with a similar interest. Younger students with Year 10 knowledge may also be considered for membership. It is free of charge to attend.
Maths Club meets monthly on Saturday mornings. Please see the Talks page for this year's dates.
Membership is by application only. If you would like to join, please follow the instructions on our Membership page.
Please note that, due to the current COVID-19 situation, all Maths Club meetings are being held online via Zoom during this academic year.
There are always two interactive presentations by our staff, students, or invited speakers. These last about an hour each with a break between them. Plenty of opportunities exist for members to participate and to try questions. Several people are on hand to help with the work.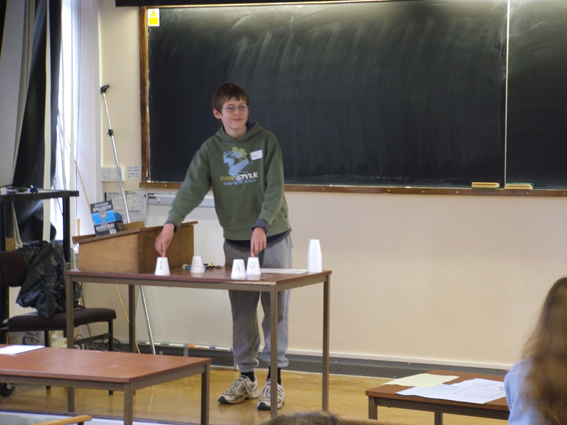 The Maths Club normally takes place in the Mathematical Sciences Building at the University of Liverpool. This is number 206 on the campus map and is located on Peach Street, off Brownlow Hill, close to the Metropolitan Cathedral. Doors open at 9.30am and each meeting lasts from 10am until 12.30pm.
The Peach Street car park, adjacent to the Mathematical Sciences Building, is available to visitors on Saturday mornings for a charge. For more information on parking, click here.
If you have any questions, please contact Michael Jones.